TRUNO, Retail Technology Solutions today announces its recent strategic hire of Jonyce Putman, a seasoned expert with over 17 years of experience in payroll and human capital management. Jonyce joins Team TRUNO as the Chief Operating Officer – TimeForge and will oversee operations and customer experience for TRUNO's Human Capital Management Product.

TimeForge is a complete Human Capital Management software suite designed to maximize business workforce through applicant tracking, onboarding, employee scheduling, time and attendance, integrated payroll and business intelligence modules. Intuitive and modern, the technology is designed to save businesses time and money from hire to payroll, and all the steps in between.

Jonyce entered into the payroll industry by way of accounting, joining a Lubbock payroll company in 2000 as manager of the tax department. She hit the ground running with a drive for process improvement and work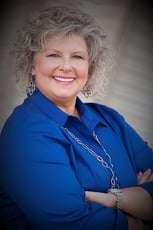 ethic second to none, earning her promotion to Chief Operating Officer. "My passion is automating processes and my talent lies in multi-tasking and problem solving. I have implemented, audited, automated and processed thousands of payrolls over the years", Jonyce says of her experience in managing operations and support for just under one thousand clients.
"Payroll is a sensitive area of business both for the employee and the employer, you have to get it right."
Jonyce is a known leader in the payroll industry. Founding the American Payroll Association Lubbock Chapter, Jonyce served as President for two years and was instrumental in the organization's growth. Consulting various payroll service bureaus with operation processes and general ledger customization, Jonyce is a trailblazer for innovative best practices in the Human Capital Management industry.
"Truno's vision is exactly what I strive for in business. Technology is always changing; you need to stay on the leading edge with solutions for your partners. I am excited to be a part of the TRUNO team and have the opportunity to lead and contribute to the industry's foremost technology solution in Human Capital Management."
Chief Executive Officer, Brad Ralston, joins the entire TRUNO team in welcoming Jonyce. "Jonyce is an asset to TRUNO and the execution of the TimeForge product. Employees are a business' greatest assets. Jonyce gets that. She will lead the operations under TimeFoge to achieve results for clients and their employees. It's not just technology for your payroll, its technology crafted for your people."