TRUNO, Retail Technology Solutions (TRUNO) today announced recognition from the PCI Security Standards Council (PCI SSC) as a Qualified Integrator Reseller (QIR)™ on March 14th, 2016.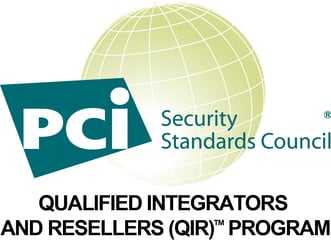 As a QIR provider, TRUNO is authorized to implement, configure, and support validated PA-DSS Payment Applications on behalf of merchants or service providers for purposes of performing Qualified Installations as part of the QIR Program.
QIR providers serve an important role in the payments and information technology value chain by supporting their client's ability to achieve and maintain PCI DSS compliance. TRUNO's customers are able to obtain a higher level of assurance that their payment application is installed, configured and supported by knowledgeable professionals that are well-versed in both vendor installation guidance and are PCI SSC certified. TRUNO's Chief Operating Officer, Paul Willoughby, stated, "TRUNO's capability to proficiently perform and support Qualified Installations of payment applications is deserving of this certification." Mr. Willoughby is an advisory member of the PCI Security Standards Council. "The QIR certification is an important recognition that distinguishes TRUNO as a technology partner committed to security and PCI compliance."
In order to qualify for a QIR certification, providers must successfully complete an examination provided by the PCI SSC establishing:
Knowledge of PCI DSS
Knowledge of PA-DSS applications, requirements, and the PA-DSS Implementation Guide
Understanding of payment industry transactional processes, terminology, players and provider relationships
Understanding of payment card brand compliance programs
Knowledge in preparing for and performing a Qualified Installation
Understanding of QIR quality assurance expectations
The QIR certification remains in good standing for three years and is subject to suspension or revocation for failure to comply with any applicable requirement set for in the QIR Qualification Requirements.
Got PCI Questions? TRUNO has the answers.
ABOUT PCI Security Standards Council
The PCI Security Standards Council is a global open body formed to develop, enhance, disseminate and assist with the understanding of security standards for payment security. The Council maintains, evolves, and promotes the Payment Card Industry Security Standards. It also provides critical tools needed for implementation of the standards such as assessment and scanning qualifications, self-assessment questionnaires, training and education, and product certification programs. To learn more, visit pcisecuritystandards.org