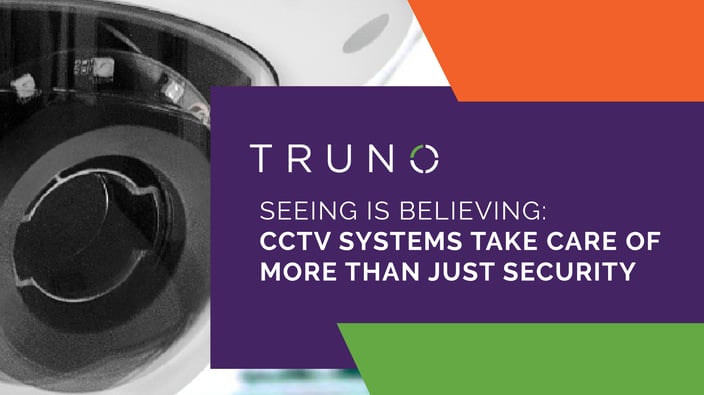 Video surveillance is a key part of a loss prevention strategy for your supermarket, convenience store, or any other type of small retail business. Closed-circuit television (CCTV) has long been the foundation of store security efforts in preventing internal or external (shoplifter) theft.
But there's more to it than just retail monitoring, as you can also gather information that helps optimize your store's performance, improve customer service, marketing, and promotions. Here's how you can leverage your investment in CCTV systems to get the highest – and best – returns possible.
Heat Maps
Heat maps enable you to turn your CCTV system into a unique video analytics tool. How? These systems take images from your networked cameras that help you research customer traffic patterns over time. In other words, you get the kind of clear view of customer traffic that helps you optimize store performance, improve marketing and promotion efforts, and improve customer service. You're able to identify store hot spots, dead areas, and bottlenecks, and you'll quickly see this technology's impact regarding customer flow, items sold, and more.
Network cameras are the most cost-effective route to optimal heat map solutions. The technology is easily integrated, flexible, and provides excellent image quality.
i3 International
i3 International is an industry leader when it comes to video technologies for today's security industry and has been at the forefront regarding the research and development of video analytics software. At TRUNO, we utilize with i3 International systems to provide our clients with the best of smart technology in your store. Here's a closer look at what i3 International provides:
Innovative products that provide information to retailers on shopper behavior. It's the kind of information that helps decision-makers develop strategies that grow sales.

i3 enables clients to save money by offering technology that combines multiple solutions for theft, safety, and analytics.

What sort of information do i3's systems provide? The answer is a wide range of information, including the effectiveness of special sales or displays, the best staffing strategies, how store layout and ambiance can improve sales and more. And i3's systems integrate with all popular input sources.
Utilizing New Technology with the Technology You Already Have
There are many potential benefits to improving on your existing technology – including through network encoders. Network encoders and cameras can work hand-in-hand while being operated from a single software front end. In turn, incorporating new technology into your existing system enables you to leverage your current investment. Your store's system becomes much more than a loss-prevention tool, but also a means to gather and evaluate visual intelligence on store activity. You can then optimize store layouts, enhance your customers' experiences, and increase operational efficiency.
At TRUNO, we'll help you find the technology solutions you need to make the most of your investment in your existing CCTV systems, while also helping you find the kinds of new solutions that best suit your business's needs.

Sources