Through the completed acquisition of StorePOS Systems, TRUNO expands their customer reach within the West.
Truno, Retail Technology Solutions ("TRUNO"), the national leader in integrated technology solutions within the retail industry, announces its strategic acquisition of assets of StorePOS Systems ("StorePOS") out of Boise, Idaho. The business transaction was completed on July 10th, 2017.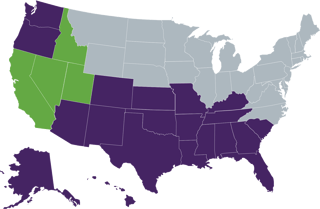 Serving 159 grocery retailers in Nevada, Idaho, Utah and Northern California, StorePOS transitions customers over to TRUNO with confidence in their ability to deliver premier point of sale service and technology solutions well into the future. The transfer of maintenance customers over to TRUNO will go into effect immediately with no disruption of service.
Steven Watters, President at TRUNO, welcomes the newly acquired customers stating, "StorePOS has a long history of providing exceptional point of sale service to retailers in the West. TRUNO will continue to meet the precedent they have set forth. We look forward to establishing a partnership with each of the retailers."
"TRUNO has a reputation in the industry for taking care of retailers." Kevin Burnham of StorePOS added, "The Burnham Family, along with Alan Rhodes, has no doubt our valued customers will continue to receive premium service under TRUNO's partnership." Kevin will join the TRUNO team to promote business development and manage customer relations in the West.
About Truno, Retail Technology Solutions
TRUNO is the national leader in integrated technology solutions focused solely on the retail industry. With over 39 years of experience and innovation, 8,000 customer sites, unmatched customer service and a world-class network of partners — TRUNO delivers retailers secure, stable and integrated technology solutions enabling them to navigate through an environment of ever-changing regulation, competition and technology.