C&S Wholesale Grocers' 9th Annual Spring Technology Expo kicks off April 20th at the Thunder Valley Resort in Lincoln, CA. This educational event, open to all retailers, gathers thought leaders on today's technology available to the Independent Grocer.
TRUNO partner, Ken Andrews of Millennium Digital, is the event's featured speaker set to address the current security payment landscape, EMV, and PCI best practices. In addition to the event expo, the show features informative breakout sessions hosted by C&S and selected partners.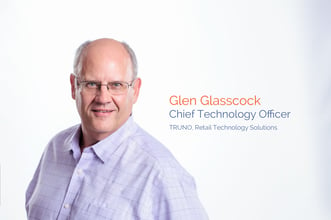 TRUNO's Chief Technology Officer, Glen Glasscock, will lead the session on the Toshiba ACE point of sale software platform on Thursday, April 21st at 10:15 am. Mr. Glasscock is an industry-awarded Toshiba SurePOS™ ACE expert with over 15 years of experience in supporting the ACE product.
Through the 4690 operating platform, ACE provides for the most stable and secure point of sale system available. Offering enhanced security and options for end-to-end encryption; ACE is developed to keep the security threats out.
Toshiba ACE Session topics include:
Introduction to ACE - Past, Present and Future
One and Done - Single Source Hardware, Software and Payments
Support, Service and Customization - Get it all, and more!
Making the Move - What it takes to transition well.
Other sessions on the expo's agenda include sign and label solutions, back office software, and network security. TimeForge's Anthony Presley is scheduled to join TRUNO in a session examining Business Intelligence for Grocers on Thursday at 11:30 am. The session will dive into the trending topic of beacon technology and how grocers can leverage data to increase their sales and enhance promotions. TimeForge will also lead a Labor Management focused session on Wednesday, April 20th at 2:45 pm. Labor Management is an increasingly important topic to retailers as the cost to employ continues to rise.
No doubt, the C&S Technology Expo is a "must attend" event for independent grocers. TRUNO will see you there!