Lubbock, Texas, March 17, 2016 - Unified Grocers, in conjunction with Toshiba Global Commerce Solutions, Inc.(Toshiba),has selected TRUNO, Retail Technology Solutions (TRUNO) as a preferred Toshiba SurePOSTM ACE partner. This announcement comes after Unified Grocers' recent addition of Toshiba as a preferred retail technology POS provider.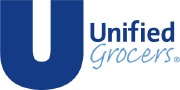 Toshiba's SurePOSTM ACE for 4690 Operating System POS application provides retailers many features and benefits such as enhanced payment architecture, EMV support, coupon fraud prevention, QR Code printing support and flexible design to meet changing needs. Toshiba's 4690 OS, optimized for high availability retail environments, is recognized as one of the most secure and reliable POS Operating Systems in the world today, with more than one million installations.
TRUNO's Chief Technology Officer and Toshiba SurePOSTM ACE industry awarded expert, Glen Glasscock, is confident in the product stating, "With more than 15 years of experience supporting the Toshiba ACE POS application, we know it to be a secure and stable solution for independent grocers."
The addition of Toshiba SurePOSTM ACE expands TRUNO's current footprint as the recommended POS support partner within the Unified Grocers network. TRUNO delivers Unified members industry-leading around-the-clock hardware service and integrated solutions such as; back office software, DVR equipment and analytics, labor management tools and loyalty programs. TRUNO also provides Unified members support for NCR's ISS45 POS software platform.
"TRUNO is committed to independent grocers and navigating the right technology solution to meet their business needs," Steven Watters, President, TRUNO, Retail Technology Solutions, added. "Through our partnership with Unified Grocers, we are able to empower members with industry-leading support, service and integration throughout their operations.
ABOUT TRUNO, Retail Technology Solutions
TRUNO is the national leader in integrated technology solutions focused solely on the retail industry. With over 30 years of experience and innovation, 3,000 customer sites, unmatched customer service and a world-class network of partners — TRUNO delivers retailers secure, stable and integrated technology solutions enabling them to navigate through an environment of ever-changing regulation, competition and technology. To learn more, visit truno.com or join the conversation on Twitter: @truno_tech