TRUNO Supports CASA and Hosts Volunteer Information Session
Team TRUNO had the opportunity to take a break from work and attend a CASA 101 session hosted at the headquarters office on June 10th, 2015.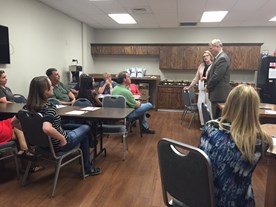 Court Appointed Special Advocates, or CASA, is a national organization that helps empower community members across the country to serve as volunteer advocates that speak for the well-being of abused and neglected children in the foster care system. Court appointed special advocates help ensure each foster child's needs remain a priority in the over-burdened child welfare system while working to find safe and stable homes for these children.
CASA of the South Plains staff members and current volunteers discussed with TRUNO employees the increasing need for volunteer advocates, what it means to be an advocate, and how community members can help make a difference in the lives of Lubbock area foster children. More than 90% of children with CASA advocates never re-enter the child welfare system and on average spend five months less in foster care.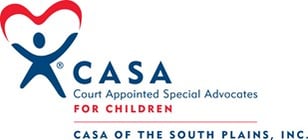 TRUNO would like to help support CASA build their capacity to serve more children with a $10,000 donation. Locally, it costs CASA $1,500 to recruit and train one Volunteer Advocate. This donation underwrites a class of 6 new Volunteer Advocates who will go forward to provide advocacy services for 12-15 children in one calendar year. TRUNO is proud to support such an admirable organization that continues to make a difference in the lives of so many children in need.