AUGUST 1ST, 2014 - LUBBOCK, TEXAS: Cash Register Services, Inc. (CRS) officially launches their new brand, TRUNO, Retail Technology Solutions today. The company has been preparing to rebrand over the course of 2013 and 2014 through phases of brand research, development, and design.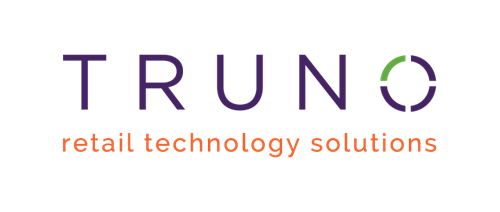 As the value proposition of the retail technology industry continues to shift from simply break/fix service and basic point-of-sale operations to system security and empowering business tools, advancement has occurred to meet these challenges and help customers navigate towards high end, robust technology solutions. The new brand was developed to reflect these progressions and echo the company's customer-focused mission statement:
Our True North
The forces of technology, regulation, and competition may change the route at times, but Truno promises to always press on and guide you towards security, stability, and integrated solutions for your Retail Technology.
The new name is derived from the "True North" mission statement and serves as a reminder that True North is constant. TRUNO's mission never changes. The TRUNO brand communicates beyond just our products and services. Operating with customers' best interest in mind at all times, Truno promises to provide honest, prudent guidance and help customers navigate all obstacles and challenges along the way. The logo design is casual, yet confident and provides a subtle suggestion of a compass. Crisp, bright imagery and genuine, playful language complement the logo design to build an inviting and straightforward brand voice.
"We are excited to release a brand that visually depicts how we operate every day", said Brad Ralston, Chief Executive Officer. "Taking care of our customers is at the core of everything we do. Our customers are our partners; TRUNO is representative of this. As we continue to expand our customer reach, a strong, consistent national brand voice is a part of our conviction to remain intimate, trusted experts."
About TRUNO, Retail Technology Solutions
TRUNO is the national leader in integrated technology solutions focused solely on the retail industry. With over 35 years of experience and innovation, 3,000 customers sites, unmatched customer service and a world-class network of partners — TRUNO delivers retailers secure, stable and integrated technology solutions enabling them to navigate through an environment of ever-changing regulation, competition and technology.