Introducing TRUNO's team of experts for your back office operations.
At TRUNO, we believe in the continuously investing in solutions to meet our customers needs. We also understand your back office pains. Our recent talent acquisition positions TRUNO to provide a stronger suite of back office solutions and support.

Driven with the conviction of providing the TRUNO customer with the right solution for their operations, our back office products team is armed with industry and product expertise. Their strategically developed execution plan begins with a discovery kickoff where each stores' needs to function as efficiently as possible are analyzed. We have made specific back office investments to allow our team to provide professional consulting to customize a solution that best fits your specialized business operations. After this assessment is understood and agreed upon, the team will begin the process of planning, preparing, installing and training to implement the solution developed to achieve the highest level of security, stability, and integration for your back office. Of course, TRUNO stands armed and ready with continued support for the life of the product. In fact, the back office team will manage all manufacture updates for those customers on maintenance contract.
MEET TEAM TRUNO...
Jared Black, Director of Back Office Operations

Born and rais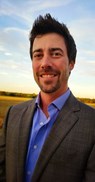 ed in the grocery business, Jared knew from a very young age, he wanted to serve others in this industry. He began working for United Supermarkets when he was 15, sacking groceries. Working his way up from there, he has held nearly every position at store level before making the transition into the Technology department for United where he found his enthusiasm for technology in the grocery business.

After several years in the United IT department, he took an opportunity to become the IT manager for Buy for Less in Oklahoma City, where he implemented and supported Retalix products, such as HQ, Store, Pos Exchange and iss-45. After 3 years he was promoted to Director of Technology, a position he held until October of 2014. While serving as IT Director for Buy for Less; Jared continued to drive innovation for the business, maintaining all critical infrastructure. Most recent projects include launching online shopping at multiple locations, and implementing
scale management across the company. Finding value in solutions to save time and resources is a driving motivation to continually improve.

My passion is technology in the grocery retail industry, my purpose is serving others. To quote John Maxwell: "Find yourself in your passion, lose yourself in your purpose." Jared, and his wife of 14 years, Beth reside in the country north east of Edmond, OK. Where he spends time with his two boys; Dax,8 and Brody, 4. Jared enjoys spending time with family, hunting, fishing, working on his 69 Nova, and playing golf.

Working with an incredibly talented team, is crucial for success. Jared says he feels, "extremely honored and proud to be joining team Truno."
Chris Dishman, Back Office Support Engineer


Born July 28th, 1981, Chris grew up on a family farm with one brother where he learned about work ethic and planning ahead. After high school Chris attended the University of Science and Arts in Chickasha, OK on a President's Leadership Scholarship. Chris graduated with a Management Information Systems degree in 2003.

Since then he has had the opportunity to gain experience in various job roles including phone support, hardware support, operations monitoring, programmer, network/security administration, and I.T. Manager. Through his experiences, Chris says he has learned that his true career passion is managing a team to come up with solutions that make people's lives better.

When Chris is not working he enjoys spending time with his wonderful wife and two boys (5yr & 4yr). They are active in their church and related activities. Whatever time he has leftover is spent bass fishing or playing video games and says, "both of which are best with good friends."
Chris Douglas, Back Office Support Engineer

Over the course of 15 years, Chris Douglas worked for Malone & Hyde Drug Distributors Memphis, which later became Fleming Foods General Merchandise Division as IT Manager. When Fleming began consolidating IT functions, Chris became the Data Center Manager for all the GM divisions.

Fleming later consolidated all of their IT to Oklahoma City, and Chris became the Retail Pricing Manager at that division for 2 years. After which he took a transfer to Fleming Grocery Nashville as Retail Technology Manager.

Chris later went to work for TCI, Inc. as a Software and Implementation Specialist. TCI then became Retalix where he worked for a total of six years.

Chris then joined Retail Control Solutions, a small POS company in Memphis, TN specializing in IBM ACE POS systems and Retalix Store and BRdata back office. Chris led installations and customer support. After working at RCS for two years and Chris was recruited by Total Retail Systems, West Monroe, LA to handle their support and implementation of ISS45. Chris was then recruited by RTI and the rest is history! His vast experience in the POS industry has positioned him with unique tools and expert knowledge in back office support.

On a personal level, Chris has been married 31 years to his wife, Terri. Together they have three children - Leah (age 26), Adam (age 24) and Jordan (age 22).

Chris enjoys reading and is an avid platelet donor (38 gallons). His hobbies also include bowling and spending time in the kitchen. Although he jokes, "I did not say I cook well, just that I like to cook!"