California state legislature's March 31st approval to raise minimum wage to $15 per hour by 2022, means retailers must evaluate their labor management strategy to protect their margins. The state of New York recently reached a similar deal establishing higher minimum wage requirements and experts say other states are sure to follow.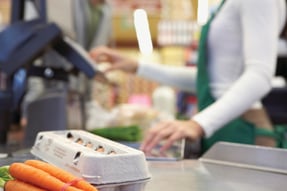 "Fifteen is going to be extremely difficult for retailers to work into their business model," said Bill Dombrowski, president of the California Retailers Association via the New York Times.
TRUNO consulted with labor expert, Anthony Presley of TimeForge, to provide you with the Top 5 Labor Management Best Practices to trim your labor spend.
In an industry known for tight margins, implementing labor management strategies to ensure dollars are spent wisely is crucial to a grocer's bottom line. As the cost to employ continues to rise, technology and data can empower business owners to make smart decisions when investing in labor.
Are you spending labor dollars efficiently?