On December 1st, 2014 the U.S. Food and Drug Administration finalized the requirements for the Menu Labeling Rule which will go into effect December of 2016. This new rule will require establishments who serve food, including supermarkets, to post calorie information for foods on display, self-service items and items that appear on menus or menu boards. According to the FDA, some 300,000 establishments including "non-restaurants" will be covered under the new rule, are you?
For a business to be covered it must be a restaurant or similar retail food establishment and: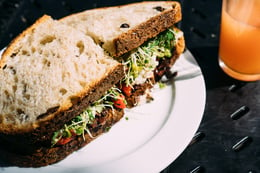 be part of a chain of twenty or more locations
doing business under the same name and
offering for sale substantially same menu items
If an establishment meets these requirements any restaurant-style food will be covered. Foods such as sandwiches ordered from a menu or menu bar served at a grocery store or delicatessen, self-serve foods from a salad or hot food bar, muffins at a bakery or coffee shop, and take-out foods such as pizza will be covered.
The new menu labeling requirements hope to help customers make informed dietary choices for themselves and their families; however, it brings a big change for covered establishments, especially grocery stores.
Managing recipes and nutritional information in an effective, yet time efficient manner will be crucial in keeping costs down for your company.
Our partner, Applied Data Corporation's (ADC) InterStore Suite, which includes NutriGen Recipe Manager, InterScale Scales Manger and the P-Cubed Production manager, provides retailers a one system solution to meet the requirements of the Menu Labeling Rule. NutriGen analyzes product recipes to generate accurate nutritional labeling information and calorie counts and when used with InterScale, nutritional labeling information is sent to barcode labeling scales, printers and other media such as digital displays and websites. The P-Cubed Production Manager can deliver demand-based production plans to their stores or central production facilities that contain the required recipes.