On June 20th, 2016 federal regulations went into effect that could impact your meat grinding and fresh prepared foods operations. Regulation 9 CFR Part 320 requires retailers to maintain grinding logs for all ground beef production.
USDA Recordkeeping Regulations requires the following information be recorded and maintained for one year: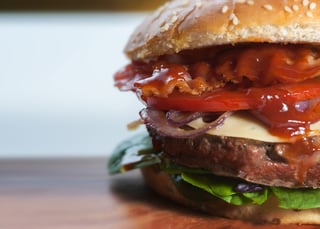 · Date and time of grind production;
· Manufacturer of source material;
· Establishment and supplier lot # (s);
· Product code and/or pack date of source material used; and
· Date and time grinder (and other related surfaces) were cleaned and sanitized.
What's the purpose of the new regulations? To improve FSIS's ability to accurately trace the source of foodborne illness outbreaks involving ground beef and to identify the source materials that need to be recalled.
According to the Shelby Report, many feel the industry will benefit from lower costs associated with food recalls and outbreaks. Although, no doubt, adhering to the regulations could become time consuming for retailers and will require new strategies in place to remain compliant.
Top 3 Challenges with Paper-based Grind Logs:
1. Legibility and physical maintenance of paper records;
2. Ability to track case pulls or conversions; and
3. Measuring store compliance
TRUNO can guide your strategy by utilizing existing in-store hardware and systems coupled with smart software to digitally capture and catalog grind production. Through a simple 'point and click' process critical source information is captured and then stored on a web-based application and can be instantly accessed at headquarters and store level.
Do you have a digital grind log solution?