Nothing says the Holidays like a last minute rush to the grocery store for that pumpkin spice you swore you had on hand! With the hustle and bustle of the season, secure and stable technology is a must to keep those busy shoppers moving through the line and happy. Your customers depend on you, and you depend on TRUNO to keep your operations running smoothly.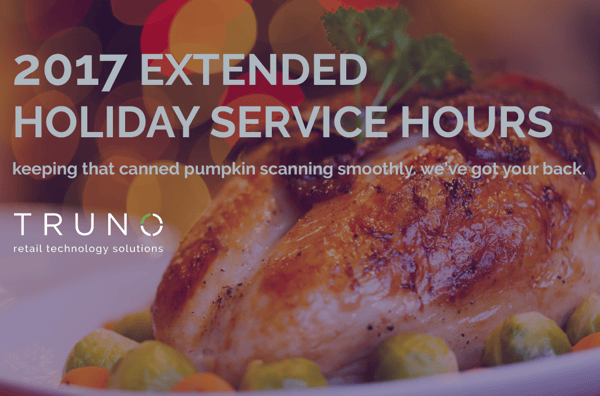 Every year, TRUNO extends, to our maintenance customers, typical Onsite Service Hours to accomodate the busy Holiday Season.
Thanksgiving Extended Hours:
November 17th - 23rd | 7:00 am - 9:00 pm
Christmas Extended Hours:
December 15th - 24th | 7:00 am - 9:00 pm
As the Holiday Season quickly approaches, TRUNO thanks our valued customers for their continued business and partnership. It is our honor to serve you year round!