TRUNO Brand Celebrates One Year
August 1st, 2015 marked one year since the launch of the TRUNO, Retail Technology Solutions brand. The strategic brand was developed to meet the challenges of the shifting value proposition in retail technology, and help our customers navigate towards high end, robust technology solutions.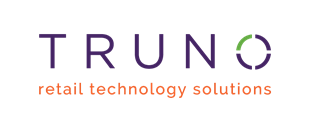 Today, TRUNO is much more than pantone colors and font selections – the branding personifies the principles and practices that make TRUNO the company that it is. The TRUNO brand communicates beyond just our products and services. Operating with customers' best interest in

mind at all times, TRUNO promises to provide honest, prudent guidance and help customers navigate all obstacles and challenges along the way
The launch of the TRUNO brand has seen overall great success. TRUNO employees, named TeamTRUNO, are united under the customer-focused mission statement. Each individual

employee carries the TRUNO flag proudly, attributing directly to the brand success. Chief Executive Officer, Brad Ralston, is proud of the team stating, "It has been an honor to watch how TeamTRUNO embraced the ideas behind the brand." Externally, vendors and customers, new and established, have welcomed the shift, and partnerships have continued to prosper. "We now have a brand that communicates our genuine desire and commitment to navigate our customers through the ever-changing world of technology."
TRUNO celebrated this milestone with events each day of the week leading up to the anniversary. From brand-focused "TRUNOtrivia" questions to a birthday celebration complete with logo shaped cupcakes, each event rallied employees nationwide. Team members donated canned goods on Wednesday benefitting Feeding America in honor of the one-year celebration. Thursday took TRUNO on a trip down memory lane as we looked back over the past year with the launch of the "TRUNO Throwback" video.
A week of reflection and celebration, but also a reminder that our mission is always constant – True North is always in front of us.